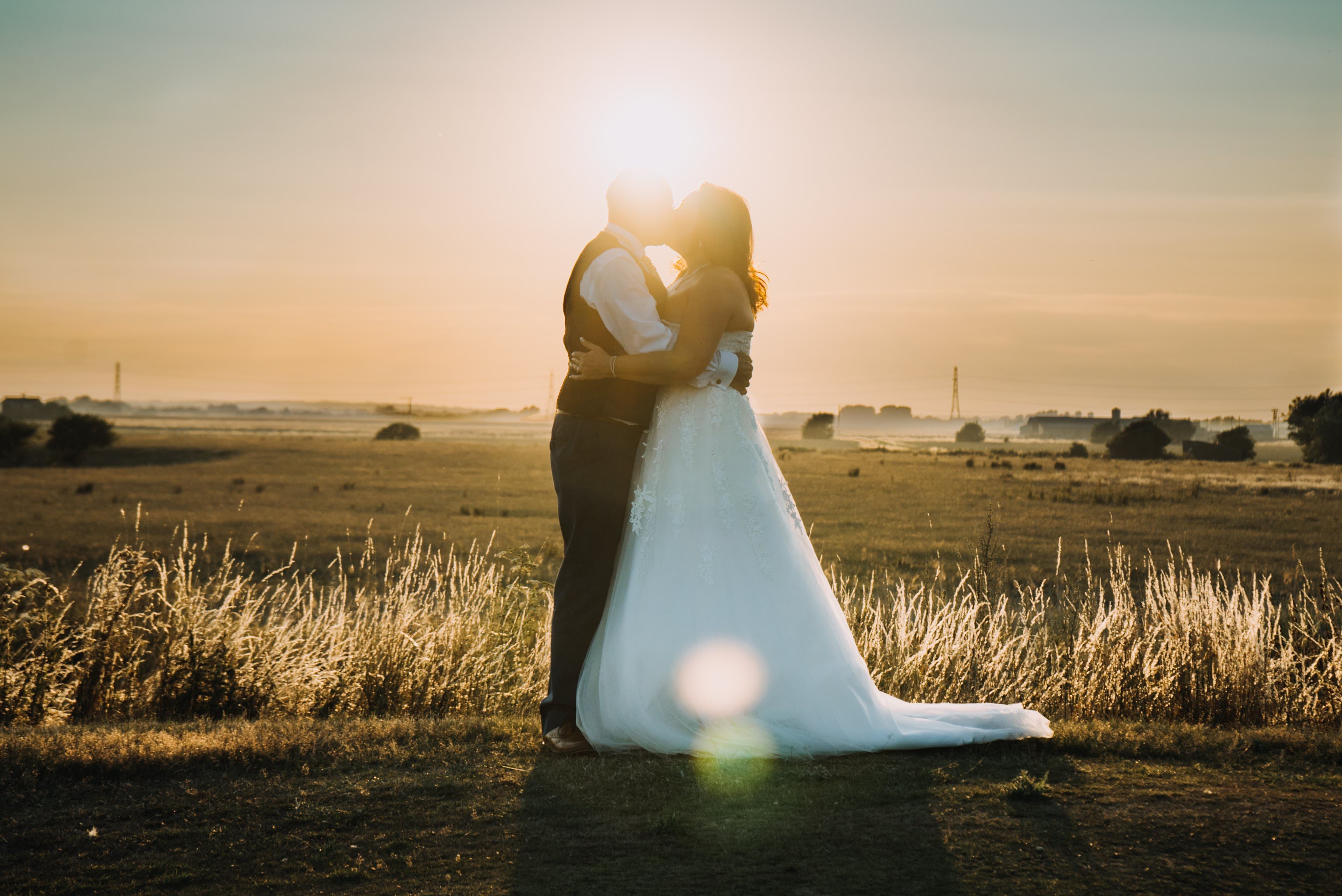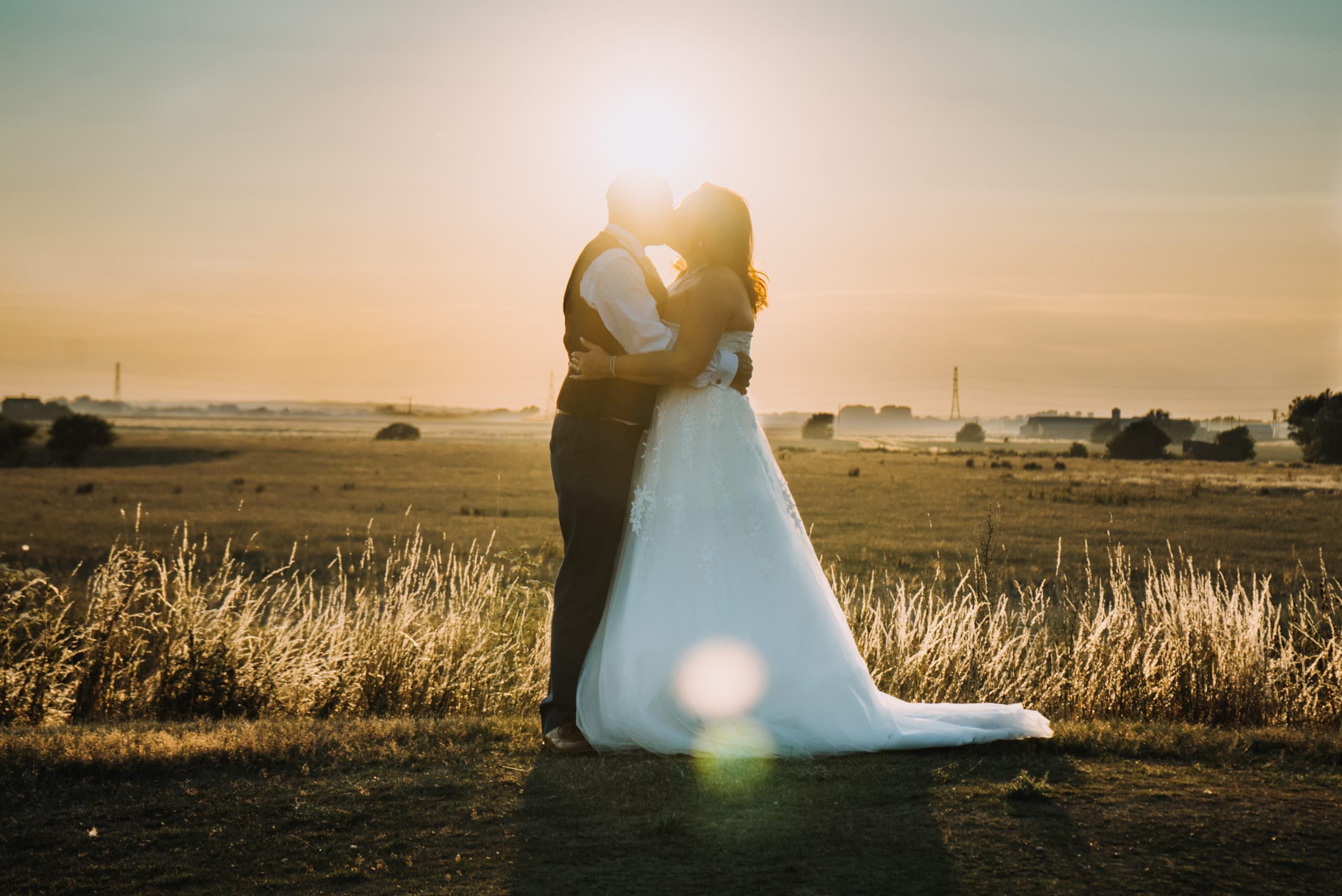 Mark & Penny - Wedding Photography Kent
Wedding Photography Kent We were so fortunate and excited to shoot Mark and Penny's wedding in Lydd, Kent. We could not have asked to be a part of a more grand wedding celebration. Ideal weather, welc...
M
Wedding Photography Kent
We were so fortunate and excited to shoot Mark and Penny's wedding in Lydd, Kent. We could not have asked to be a part of a more grand wedding celebration. Ideal weather, welcoming guests, and a happy couple so in love with life and with each other. It is not often that we are asked to do wedding photography Kent but Stories of I Do were happy to be down photographing the wedding of Mark & Penny.
The wedding took place in the time-tested All Saints Church served as a symbol of lasting and enduring marriage. The church was the perfect setting for the newlyweds. A beautiful place to begin their life together, surrounded by their loved ones.
Wedding At All Saints Church
Mark and Penny included lots of unique and playful features throughout the day. A testament to their personality both individuals and as a couple. There was no small detail forgotten or overlooked. The thoughtful details pointed guests back to the true meaning of the occasion. The deep love and union of the couple themselves.
A gorgeous afternoon in August welcomed the wedding celebration of Mark and Penny. The bride and groom said their "I Do's" at All Saints Church in Lydd, Kent. Surrounded by friends, family, and lots of laughter. All Saints is also known as Lydd Church or The Cathedral on the Marsh. The church has a rustic feel, with lots of character and life built into its walls.
Wedding Details
The ladies got dressed for the big day at Penny's family home. Mark and the men donned their tuxes at the historic George Hotel. Blue and yellow accessories were plenty. Both sides of the wedding party remained true to the couple's chosen colours.
The wedding party included many near and dear to the couple's hearts and lives. Zack stood by his father's side as Best Man. Daughters Jade and Amber served as bridesmaids, with granddaughter Masie as flower girl. The day was a real family affair.
Two Wedding Photographers
After the ceremony, Mark and Penny rode off to Lydd Golf Club in a 1985 Daimler Series III. The reception was warm and hearty. Lovely homemade decor abounded in blue and yellow hues. Shotgun shells were the guest's place settings. Loved ones toasted to the newlyweds. Later guests enjoyed the selfie station photo booth and a variety of outdoor games.
One of the unique and playful features was the guestbook. A little touch showcased the personality of the couple. A large homemade Jenga set placed outdoors for guests to sign and assemble. The little hallmark loved and enjoyed by all.
Wedding Photography Kent – Husband and Wife Team
The couple chose a simple three-tiered cake. Complete with yellow icing roses and a hanging heart topper. A DJ set the musical tone for the reception and got guests up and onto the dance floor. Mark and Penny shared their first dance to Ed Sheeran's "Perfect". The song encapsulated their feelings toward each other.
Reportage photographers
A few of our favourite shots included portraits of the newlyweds. Especially those overlooking the marsh at sunset. We also loved the groomsmen sporting their personalised yellow socks. It was a fun day filled to the brim with love and laughter. It was a fantastic occasion. An outpouring of support and camaraderie from all who attended.
– Jon & Mary Fee – Stories Of I Do – Leeds Wedding Photographers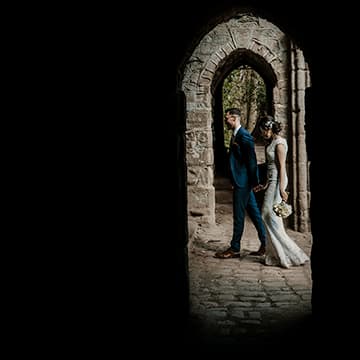 Still looking for your wedding photographer?
Why not check our availability for your wedding?
Still looking for your wedding photographer? Why not get in touch with us.
We love photographing weddings. For us, our work is more than just taking photographs. We are also there on hand on the day, We let our images tell their own story of your wedding day.